Leicester Forest East Community Library


​76 Rushmere Walk, Leicester Forest East, Leicester, LE3 3PD

​0116 233 6273
​leicesterforesteastcommlibrary@gmail.com​

​We now accept Card Payments
​
​Community Warm Hub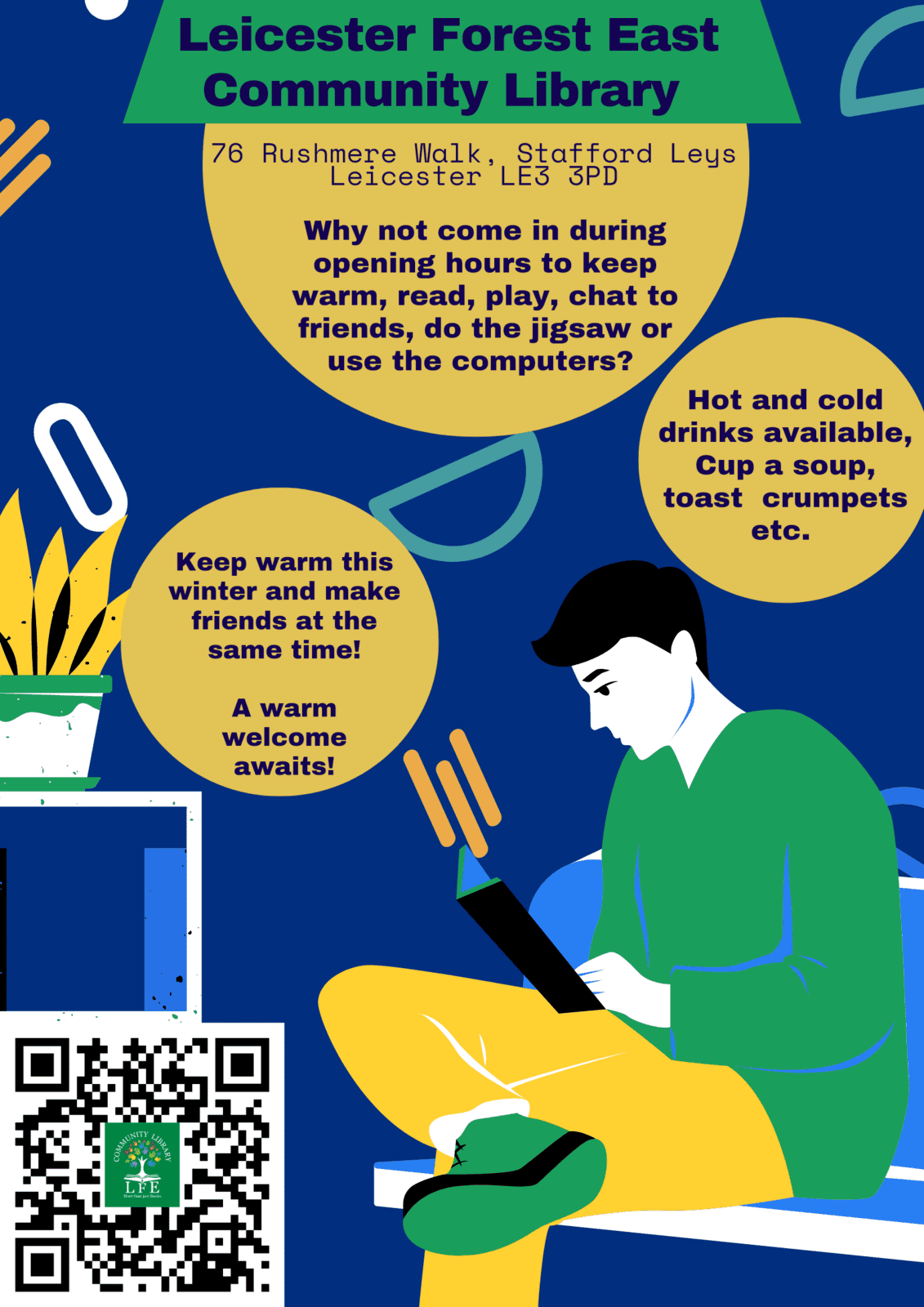 During the colder months, and beyond, during our normal opening hours we are open as a 'Warm Hub' where you can spend time, reading or working. Bring along your craft or hobby activity, complete a jigsaw, play board games, etc.
Meet up with friends to chat and keep warm in comfort.
Bring the children along to play in our safe play area.
Hot drinks, Cup a Soups, toast, crumpets will be available to purchase.
Everyone is welcome.
Welcome to the Leicester Forest East Community Library Website
The Volunteer Management team received the keys to the library from the Leicestershire County Council on the 14th December 2015 and was opened to the public in 2016 as a Volunteer Run Community Library. This was the culmination of nine months hard work and the Library is a Registered Charity.
During the past few years we have established the library as a thriving hub for the local community and surrounding areas and are looking forward to continuing for many years to come.

As a charity based library we need the support of the community to continue in this venture and you could help by using the library facilities to borrow books and the audio resources, use the computers or seek local information as well as volunteering or helping us to raise funds by attending our events and groups.
To Volunteer please go to the Volunteer for us drop down menu and complete the form. If you would like to help with raising funds take a look at 'More' and then 'Donations' for more information.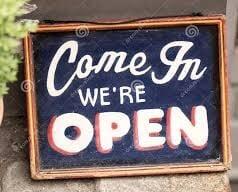 LIBRARY OPENING HOURS COMMENCING 30TH AUGUST
Please note that restrictions are no longer a legal requirement so Face Coverings are not complusory but feel free to wear one if you would prefer.
We would however request that you continue to use the Hand Sanitizers where possible.
Our opening hours are:
Monday 2pm - 5pm
Tuesday -Closed all day
Wednesday 10am - 4.00pm + 6pm - 8pm
Thursday 10am - 12 noon + 2pm - 4pm
Friday 2pm - 5pm
Saturday 10am - 1pm
Sunday Closed all day
Coffee, tea, etc., will be available for consuming on the premises or for take away. Pop along and try one!!