Leicester Forest East Community Library


​76 Rushmere Walk, Leicester Forest East, Leicester, LE3 3PD

​0116 233 6273
​leicesterforesteastcommlibrary@gmail.com

Welcome to the Leicester Forest East Community Library Website
The Volunteer Management team received the keys to the library from the Leicestershire County Council on the 14th December 2015 and was opened to the public in 2016 as a Volunteer Run Community Library. This was the culmination of nine months hard work and the Library is a Registered Charity.
During the past few years we have established the library as a thriving hub for the local community and surrounding areas and are looking forward to continuing for many years to come.

As a charity based library we need the support of the community to continue in this venture and you could help by using the library facilities to borrow books and the audio resources, use the computers or seek local information as well as volunteering or helping us to raise funds by attending our events and groups.
To Volunteer please go to the Volunteer for us drop down menu and complete the form. If you would like to help with raising funds take a look at 'More' and then 'Donations' for more information.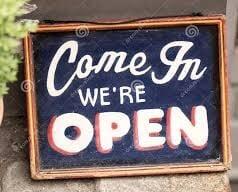 CLICK AND COLLECT SERVICE AND BOOKABLE SLOTS FOR COMPUTER USE RESUMED
10TH MARCH 2021

BOOK & BROWSE WILL BE RETURNING ON 12TH APRIL
Our click and collect service and bookable slots for Computer use resumed on the 10th March.
We are open for this service on
You can book on the day via telephone, 0116 233 6273 or via the library website, lfelibrary.org and complete the form below.
You can also email lfelibrary.clickncollect@gmail.com with your book requests.
We also have a special mobile number, 07587 587045 where we can take your details and requests for books.
Alternatively we can take orders on the days we are open from the desk at the door and will have 'Click and Collect' forms available for you to complete at your leisure.
We look forward to seeing you for the above service at the library and will keep you informed of further opening hours when are are allowed to do so.